Enhanced Privacy Abortion Care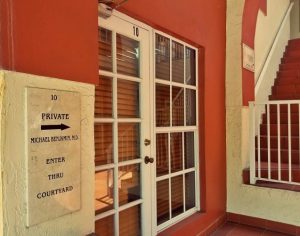 We are committed to helping patients receive their care in a MORE private and personal setting. Our Private Patient Services option is on space-available and at an extra fee.
You and your support person(s) will be together with the exception of your time in surgery.
It is highly recommended you book your appointment as a Private Patient as soon as you know your desired date and time.
Our Private Patient Services' experience offers a calm, serene and quiet setting added to the superior medical care you will be receiving at our facility.
Private Patient Services works well for patients…
that want to be with family/support person/partner
that prefer to have a Private Recovery Room versus being with other patients
if your appointment is of a sensitive nature
that are young patients (minors) that need the emotional support of their family. Their family may decide they wish to be in closer contact with them during this difficult time.
that prefer one-on-one attention and expedited care. They'll have their procedure and recovery with focus on streamlined and individual care.
that are International Patients accustomed to a Concierge level of care will be more comfortable. If you would like more personal attention, this will allow you to have greater time and interaction with the staff. Also, knowing that their time with us is limited due to travel, this is a way for International patients that are facing travel deadlines to meet them.
facing terminating a pregnancy that was longed for and loved. You'll have the intimacy and the bonding space with your loved one during the majority of the time at the center, with the exception of time in surgery.
How It Works
Our staff can show you the area in advance, if you would like.
Your companions will await your return from the surgical suite in a separate, secure waiting room adjacent to the Private Room area, that is only for Private Patients and their families.
Whatever your reason: comfort, privacy, emotional or physical issues, Private Patient services are much more tranquil and allow a joint experience with your loved ones.